It's always a frustrating thing to spend the time and money on a manicure that chips in 2 days and even worse- in just a few hours. Here are 5 quick tips on how to keep that from happening. I have been getting manicures regularly for a few years now and if I follow my own tips I won't have any issues. If I don't, I might as well just go flush $12. Using these tips I am able to keep my manicure looking fresh for up to two weeks.
1. Nails are accessories not tools!

Ask someone else or just use a non finger nail tool (I usually use kitchen utensils) to crack open that can of soda or to peel off that sticker! Treat your nails as the fashionable style statement that they are.


2. Use gloves!

I can't stress this one enough. From washing dishes to scrubbing the bath tub and everything in between. Your nails are way less likely to chip when you protect your hands while scrubbing, immersed in water, or when you're using any chemicals.


3. Moisturize your hands and cuticles!

The more moisture you put into your hands the less likely your nails will grow in dry and brittle causing polish to crack and then prematurely chip!


4. Add a layer of top coat every other day!

That'll just reseal everything into place and put an extra layer of added protection. And don't forget the free edge! My two personal, all time favorite top coats are
Seche Vite
Out the Door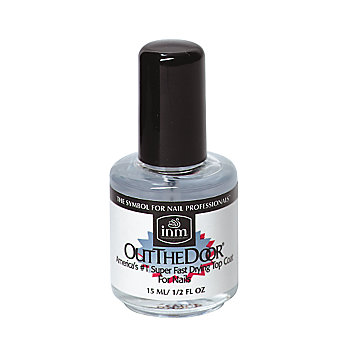 (you can get both at your local Sally Beauty Supply)
5.
Bring your own nail polish when you get your nails done!
That way if you do get a chip you can easily do a quickie patch fix! This tip obviously doesn't keep your manicure from chipping, but it will help your manicure look perfect until your next appointment.
May your nails be forever polished! Have a great weekend beauties!
Love,
Michelle